Gotta say thank you all for the birthday wishes, I had a FANTASTIC day and got some really awesome presents!
My brother bought me an amel yearling corn snake for my birthday/xmas combined... He is SO beautiful and lovely, and called Talisker.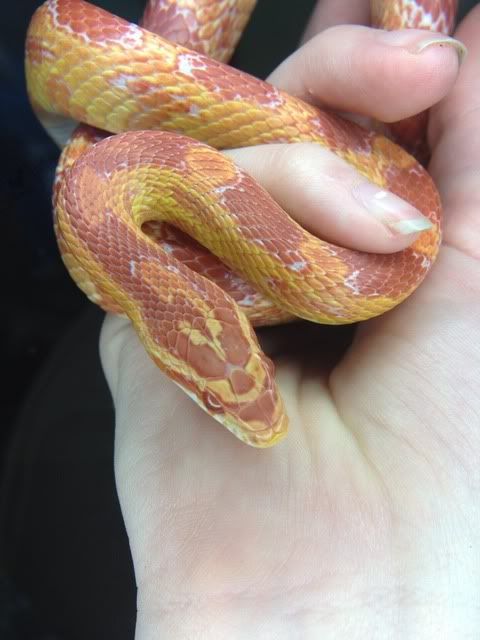 Rob got me a bicycle! His Mum gave me money to get bits for it (padded pants... lady specific saddle... essential.) and my Mum bought me lightweight camping cooking gear! A doublewalled woodgas stove. It's brilliant. Dad gave me a nice fat cheque for a digital radio for the studio/vivarium for Talisker which is great as well.
I am feeling SO GOOD about 2013! I had a meeting with my business advisor today and we talked about the past six months, what I can do in the next six months... My biggest issue is the waiting list! A year is too long! He's given me a load of tips to improve productivity, no. 1 is getting myself organised. While I was there I gave him plenty of examples of how unorganised I am... We laughed a lot about it. I thought I'd missed a dentist appointment but it turned out I had my calendar set on the 14th.. Nice one.
Anyway I'm really excited and have a cool plan for later in the year that I KNOW you're going to like

SHHH